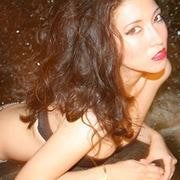 Michelle Grondine
traveling book nerds
content creator
Playa Vista, California
instagram.com/travelingbooknerds
Hello! My name is Michelle and I photograph, write, and podcast about books, tv/film, travel, lifestyle, food, and fandom.

I run a book, travel, and photo blog on Instagram called Traveling Book Nerds (http://instagram.com/travelingbooknerds), which I have grown over the last year to over 32.7K followers, and have had photos and stories featured by several companies and publications, most recently by Esquire Italia, LARQ, storiarts, DazeyLA, The Midnight, KS Garner, and Ink and Wonder designs, and more. I also have partnerships with various publishers such as Harper Collins, Harlequin Books, Sourcebooks Casa, Penguin Random House, Tuttle Books, and more.

I am also a co-host on the podcast Tumbling Saber, which is a member of the Star Wars Commonwealth podcast network (http://tumblingsaber.com), which keeps me very active and engaged on Twitter (http://twitter.com/tediously_brief).

I also run a travel, fashion, and lifestyle account (http://instagram.com/tediously_brief) and a photography account (http://instagram.com/michellemgrondine), both where I share my travel photos, writing, & personal life.

I am currently developing out my personal website (http://michellemgrondine.com), and my creative business website (http://trvmnto.com), where I plan to connect my various channels and have a more officially established meeting point for my followers, as well as highlight my collaborative created content for companies, publishing houses, musicians, authors, and more. I plan to have a more in depth blog component focusing on travel, writing, books, photography, and more.

This fall I will be premiering a brand new creative arts and business podcast bringing innovative creatives who are doing the damn thing and bringing these stories to the disposal of the next generation of young creatives in an accessible way to dispel the myth that you cannot make a career out of being a creative, and the vast variety of creative jobs that actually exist beyond being an actor, a musician, a photographer, a writer, or an artist.